Will you have enough retirement money?
Longevity risk. If you retire in your 60s or 70s, your money has to last you 30 years or more. Many people run out of money 7 to 10 years into retirement.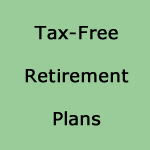 Tax-Free is Better.  Tax-Free IULs can help you generate enough retirement money to enjoy your retirement.
There is a little known IRS approved strategy that the wealthiest top 10% of American Families, including the top 1% have been using for more than 20 years to cut taxes and preserve capital. The Strategy works. The Tax-Free IUL can produce a Tax-Free Income You Won't Outlive! The strategy has also been known to double, even triple after-tax income compared to a 401(k) or 403(b) retirement plan.